Sand Hutton - St Mary
The church, at the west end of Sand Hutton village, is accessed via a tree-lined avenue. It was built in 1840-1842 by Salvin at the sole expense of James Walker of Sand Hutton Hall as The Chapel-of-Ease of Sand Hutton replacing the earlier 12th century Saint Leonard's church. It is a Gothic style of sandstone construction, the porch at the south of the nave forming the base of a tower with broach spire in the early English style and containing three bells. The photograph below was taken after completion of major restoration work on the tower in 2018 - you can read about this by clicking on the link near the bottom of this page. There are some fine stained glass windows with links to the local family. The reredos is gilded oak and the chancel floor laid with encaustic tiles. The oak screen was given in 1900 in memory of James Robert Walker the 2nd Baronet by his five sons. Three members of the Walker family are interred in St Leonard's crypt.
In a vault in the churchyard is buried Col. Michael Childers, 11th Light Dragoons who died at Sand Hutton in 1854. He fought in the Peninsular War and in the Battle of Waterloo and served 13 years in India. Close beside this vault is the grave of John Acomb who died in 1849. He was a corporal in the 2nd Life Guards and also fought at Waterloo. The "Waterloo Medal" he received is now to be seen in the regimental Museum of the Household Cavalry at Windsor.
The ruins of the previous church of St Leonard are in the grounds to the north of St Mary's. They have recently been preserved and a stone monument designed by the local primary school children commemorates this. The vault of the Walker Family lies under the ruins and was explored in 2013. There is information aboput the ruins and the vault inside the church.
The church is open during the day and visitors are welcome.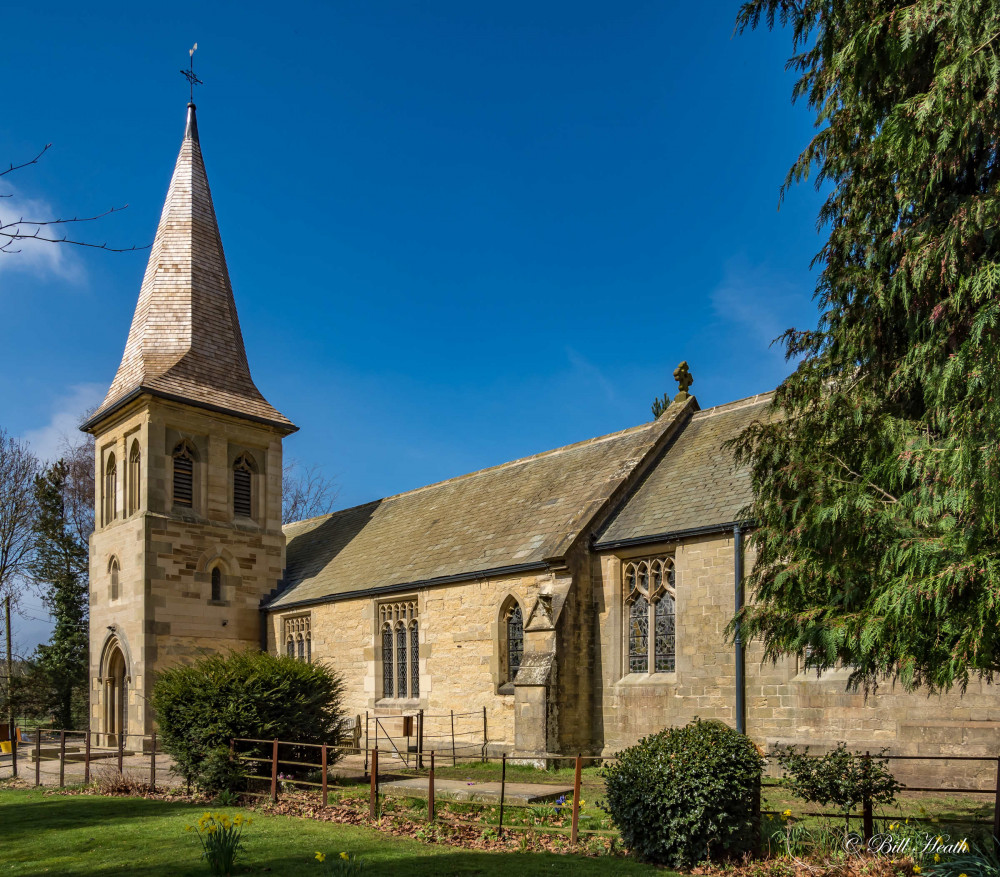 Postcode: YO41 1LB
Churchwardens: Graham Baker 01904 468809 and Ian Lyall 01904 468209