BCP Evensong (said) - Bossall
Date: 2nd August 2020
Time: 17:00 - 17:40
As the Covid Pandemic restrictions ease a little we can begin to return to our church buildings to share worship together and so -
We welcome you to this said service of BCP Evensong.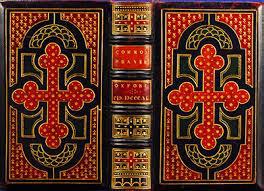 You can download and print an order of service by clicking on the link below - and printed copies will be provided in the church. Please take your order of service with you when you leave and bring it to the next service you join.
We are very much aware that we must still protect ourselves and those around us as much as possible so do please follow the guidance of churchwardens when you arrive and leave the service.
Hand wash or sanitiser will be available but please bring your own face mask.
Set your printer to 'Print on both sides' and 'Flip on short edge'.
Set to 'Print in greyscale/B&W' if you do not want a colour front cover.